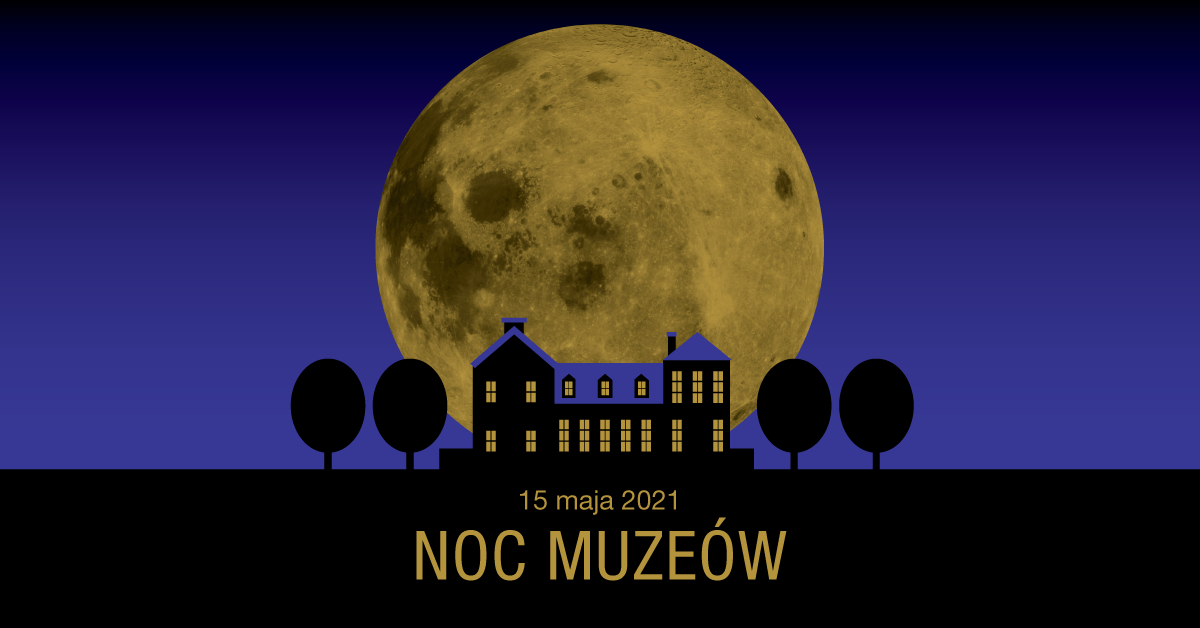 The Long Night of Museums returns to Warka on May 15, 2021, though slightly more modest than normally due to the pandemic.
The Casimir Pulaski Museum in Warka will be open from 1 p.m. to 9 p.m. – with full respect of health and safety measures.* Last admission at 8 p.m.
Patrons will be able to sight-see the Manor individually.
You will be able to tour:
two permanent exhibitions in the Manor on Casimir Pulaski and other great Poles in the US as well as one on the historic town of Warka (no guided group tours available);
a new temporary exhibition "Warka–Pulaski's town," which is partially an outdoor exhibition in the park, with the other part displayed in the Museum Education Center; the exhibition will be officially opened at 4 p.m. in the park (no guided group tours available);
the historic park individually and with a guide at 5 p.m. and 7 p.m.; during the guided tour, you will be able to learn more about the history of the park, its legends, and nature.
Coffee, tea, juice, homemade cakes and cookies, and ice cream will be available at Café Savannah in the park and to go.
Learn more on our Facebook wall and at www.muzeumpulaski.pl/en/, clicking on the banner with the Long Night of Museums 2021. We offer a virtual guide, videos, access to the "Warka–Pulaski's town" temporary exhibition, "Walk through Manor" as well as "Walk through Park" series.
*15 patrons can visit the Manor simultaneously; the tour can last up to 40 minutes, 8 visitors can tour the temporary exhibition at the Museum Education Center, face masks are obligatory in the Museum.
On May 15, 2021, the admission ticket to the Museum costs PLN 1.
Stay safe and hope to see you on May 15!