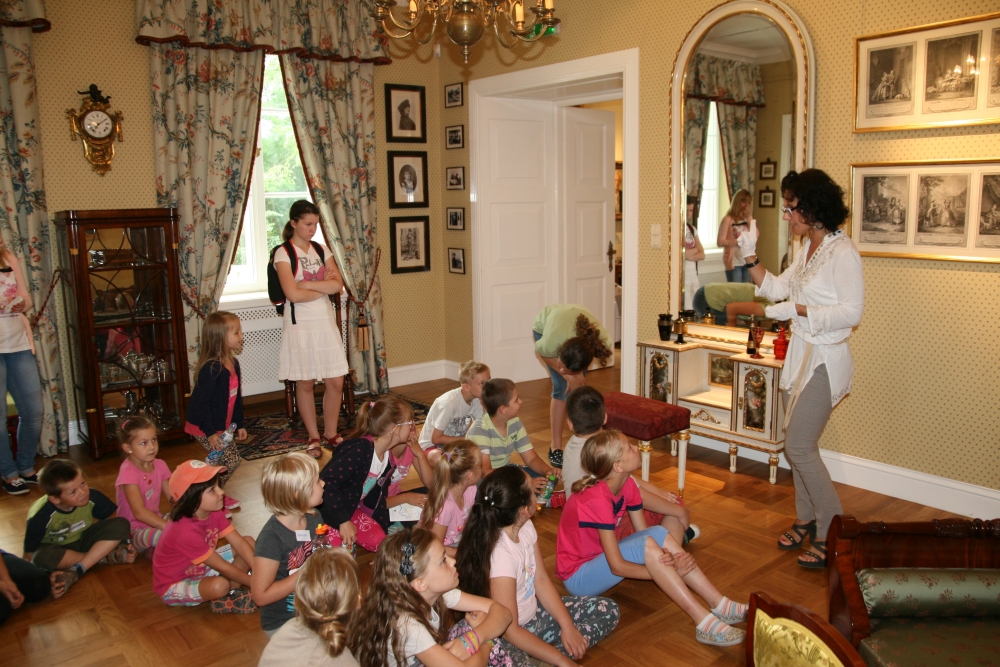 We invite elementary, middle, and high school groups to utilize the Museum for student learning through museum sessions and participate in meetings. A visit to the Casimir Pulaski Museum in Warka will give you the opportunity to go sightseeing, improve your skills during a series of workshops, and take a guided tour through the park. Most sessions are held at the modern Museum and Education Centre. We highly recommend you book one or more of our customizable educational programs, which usually combine museum sessions with workshops. Feel free to choose themed classes focusing on Casimir Pulaski, Tadeusz Kościuszko, Ignacy Jan Paderewski, the history and culture of the 18th century, the history of the town of Warka, and other milestone events and prominent figures connected with our region. Finally, take a breath of fresh air during a guided walk through the park, during which you can learn local stories and legends.
Important information. How to book?
All our sessions are bookable by calling or e-mailing the ticket desk at +48486672020, rezerwacja@muzeumpulaski.pl.
Museum sessions shall be booked with a two-week notice or earlier.
A museum session takes anything from 40 to 60 minutes.
We offer shorter meetings for preschoolers and young students from grades 1–3.
The museum session fee shall be paid in Polish zloty and amounts to PLN 80 per group.
The fee covers guide rates and auxiliary materials (e.g. crosswords, coloring pages, riddles, props.).
If the museum session requires the group to tour the entire collection, you will be asked to also pay the entrance fee (applicable i.a. to Discover the Museum tour.)
Most sessions are held at the Museum and Education Centre.