Details

Category:

Aktualności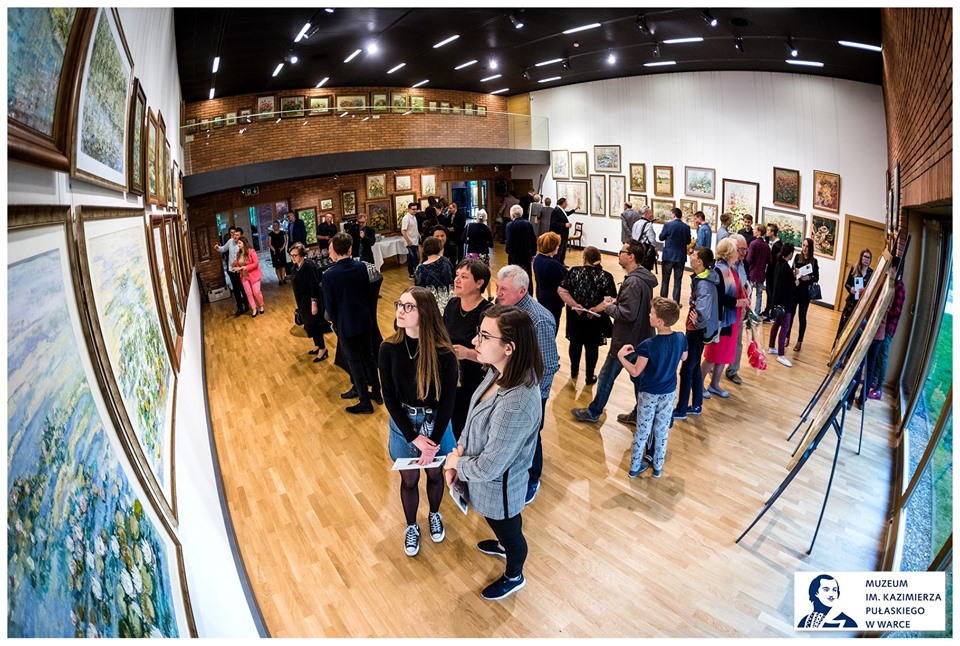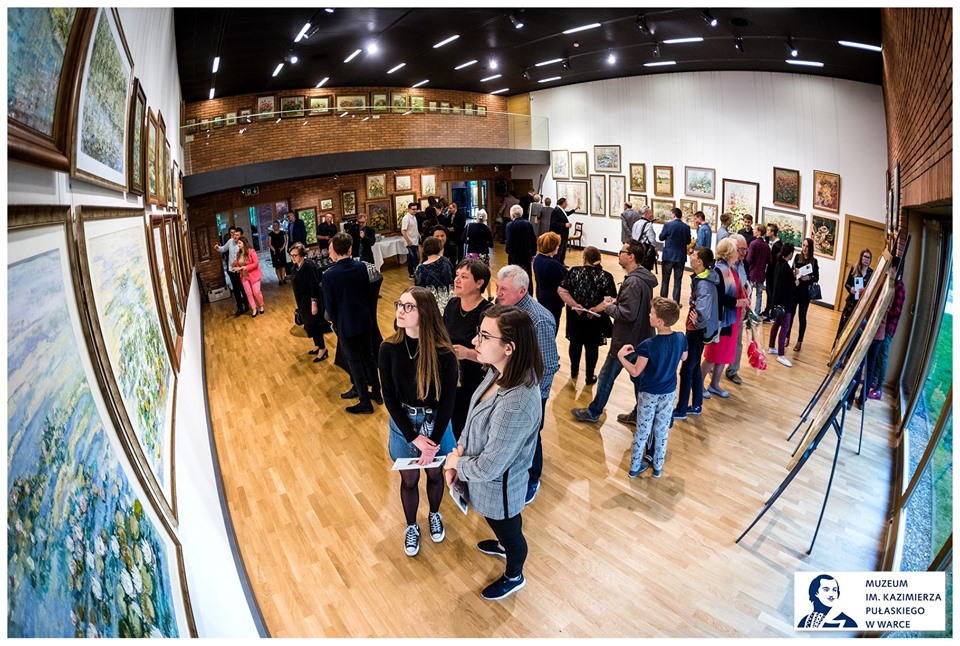 18 maja, muzea w całej Polsce i Europie świętowały Międzynarodowy Dzień Muzeów i organizowały tzw. NOC MUZEÓW. Muzeum im. Kazimierza Pułaskiego w Warce, po raz trzynasty przyłączyło się do akcji. W godz. 16:00 – 24.00, bezpłatnie udostępniono zwiedzającym dwie ekspozycje stałe pałacu Pułaskich: ,,Kazimierz Pułaski i wielcy Polacy w USA'' oraz ,,Warka – miasto dotknięte historią'', a w plenerze wystawę czasową "Polsko – amerykańskie historie/ Polish American Stories''. Przygotowano także dodatkowe atrakcje kulturalne. Jak co roku, pracownicy muzeum wystąpili w strojach historycznych, nawiązujących do XVIII w. Panie przywdziały barokowe suknie, a panowie kontusze.
W Centrum Edukacyjno-Muzealnym odbył się wernisaż wystawy "Mój czas, moja pasja. Malarstwo Małgorzaty Chojnackiej", w cyklu Nasze Historie. Ekspozycja o charakterze monograficznym, prezentuje ponad 80 obrazów artystki tworzącej w Warce prawie od 30 lat. Małgorzata Chojnacka – to także nauczyciel plastyki i historii w Publicznej Szkole Podstawowej nr 1 im. P. Wysockiego w Warce (niegdyś gimnazjum). Wśród gości wernisażu obecna była rodzina artystki, jej przyjaciele, znajomi i goście muzeum. Ekspozycję otworzyła oficjalnie wiceburmistrz Warki Teresa Knyzio. Dyrektor muzeum Iwona Stefaniak przedstawiła krótko dorobek artystyczny Małgorzaty Chojnackiej, opowiedziała o wystawie, a także pogratulowała twórczości. Wystawę obejrzało tej nocy ponad 700 osób.
Po wernisażu, w sali koncertowej CEM wystąpiła uzdolniona, młoda pianistka Anna Tamara Bednarczuk, która zaprezentowała swój dyplomowy koncert. Dodatkową atrakcją tego wieczoru było KINO MUZEUM, z dwoma filmami. O 21.00 publiczność miała okazję zobaczyć na dużym ekranie biograficzny film ,,Maudie'', poświęcony życiu cenionej kanadyjskiej malarki Maud Lewis. Drugi prezentowany tej nocy film to dramat "Powrót", ze znakomitą rolą Geoffreya Rusha.
Muzeum przygotowało również atrakcję muzyczną w parku. Przy kawiarence muzealnej odbył się koncert ZAGI (Natalia Wójcik i Michał Gumienny )w ramach cyklu ,,Letnia strefa muzyki''. ZAGI – to wokalistka, instrumentalistka, autorka muzyki i tekstów. Jej utwory to pełne uczuć i emocji teksty, ubrane w ciekawe melodie. ZAGI zabrała słuchaczy w podróż od lirycznych piosenek po bardzo energetyczne dźwięki. Projekt "Letnia strefa muzyki" został dofinansowany w ramach Funduszu Społecznego Grupy Żywiec.
Dużym powodzeniem podczas Nocy Muzeów cieszyła się muzealna kawiarnia Cafe Savannah, wszyscy mieli okazję skosztować domowych wypieków, napić się dobrej kawy oraz wypróbować nowość kawiarni, czyli aromatyczne smakowe herbaty, które parzone są w czajniczkach. Największe powodzenie tego wieczoru miała zielona herbata ,,Zielony gościniec" z dodatkiem mango, papai i róży.
To była kolejna wyjątkowa Noc w Muzeum. Pomimo deszczu przez pałac Pułaskich przeszło ponad 550 osób, a przez Centrum Edukacyjno-Muzealne ponad 720! Dziękujemy wszystkim Gościom za odwiedziny. Podziękowania kierujemy do wszystkich, którzy pomogli zorganizować tegoroczną Noc Muzeów na Winiarach: Państwa Angeliki i Jarosława Nowocieli – Warszawska Wytwórnia Wódek Koneser, Browaru WARKA oraz Auto-Kurs Andrzej Majewski. Do zobaczenia w kolejną noc, za rok!
Fot. Rafał Donica
Details

Category:

Aktualności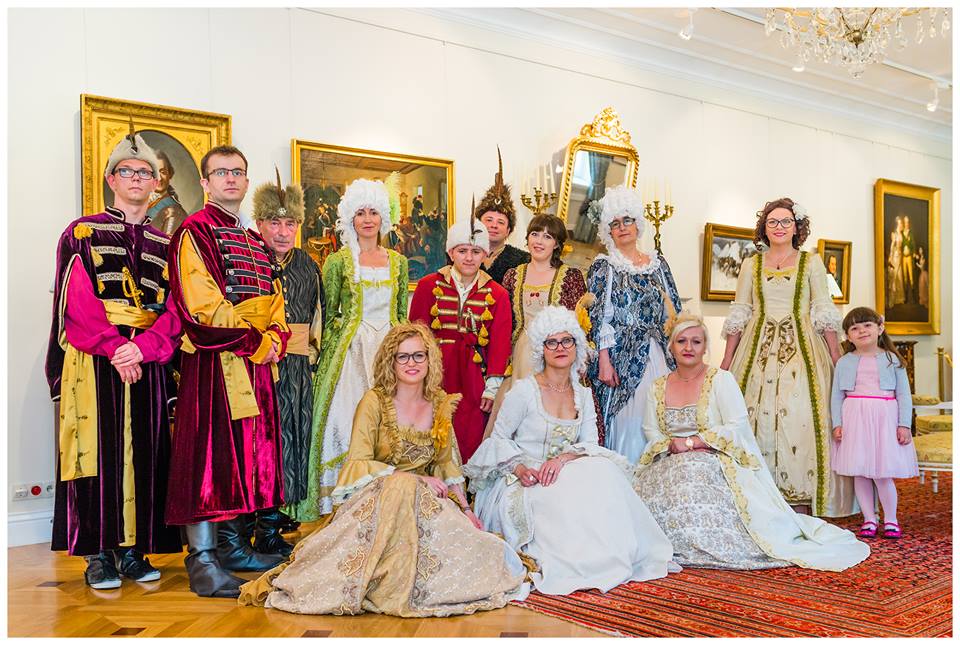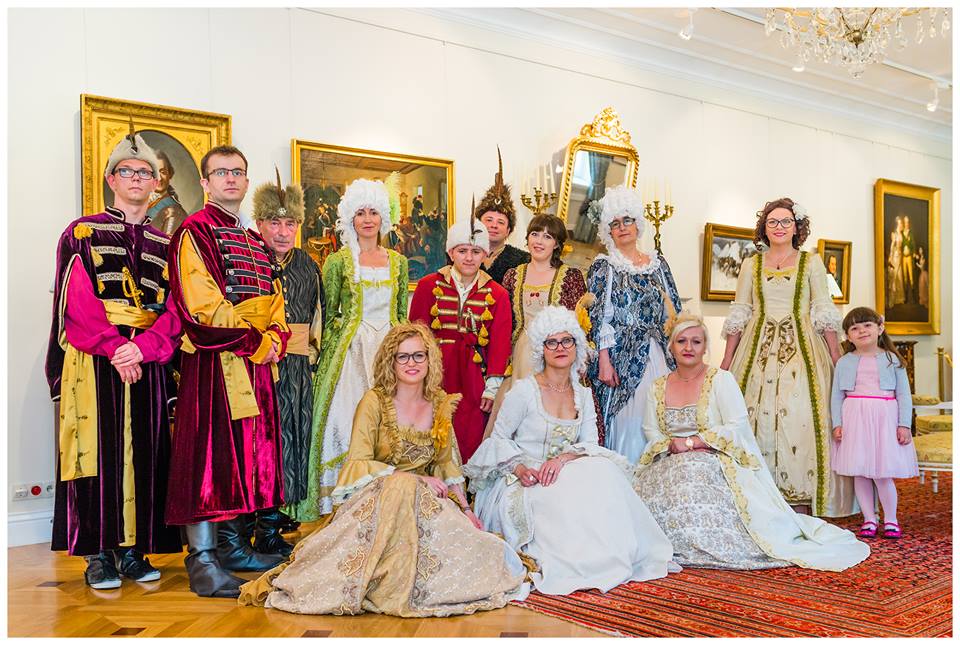 This year's edition of Museums at Night was truly exceptional. Like every year, we opened the door wide for our nocturnal guests, and the beautiful weather combined with the picturesque scenery of our Museum and park attracted legions.
Details

Category:

Aktualności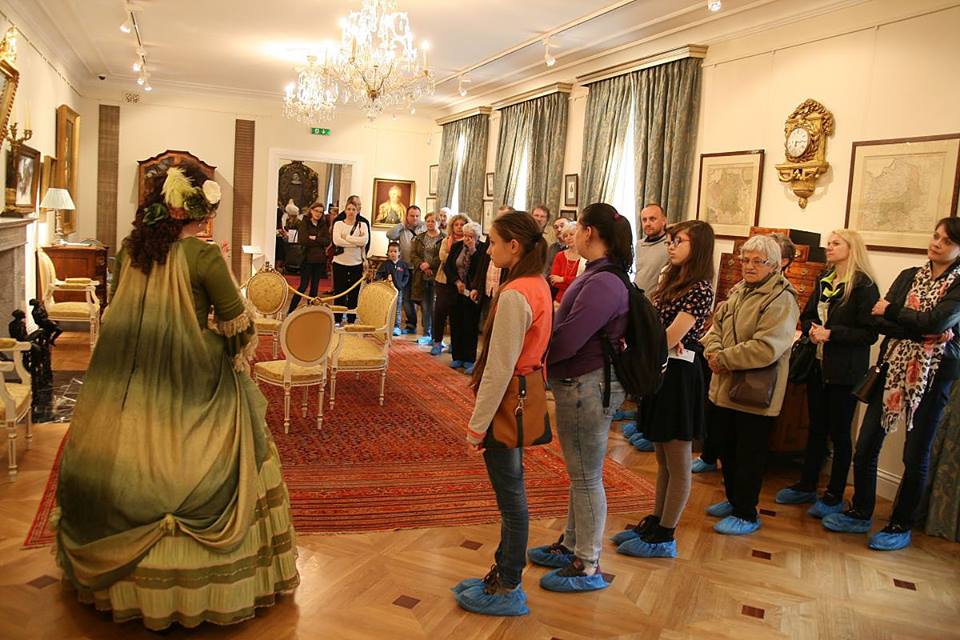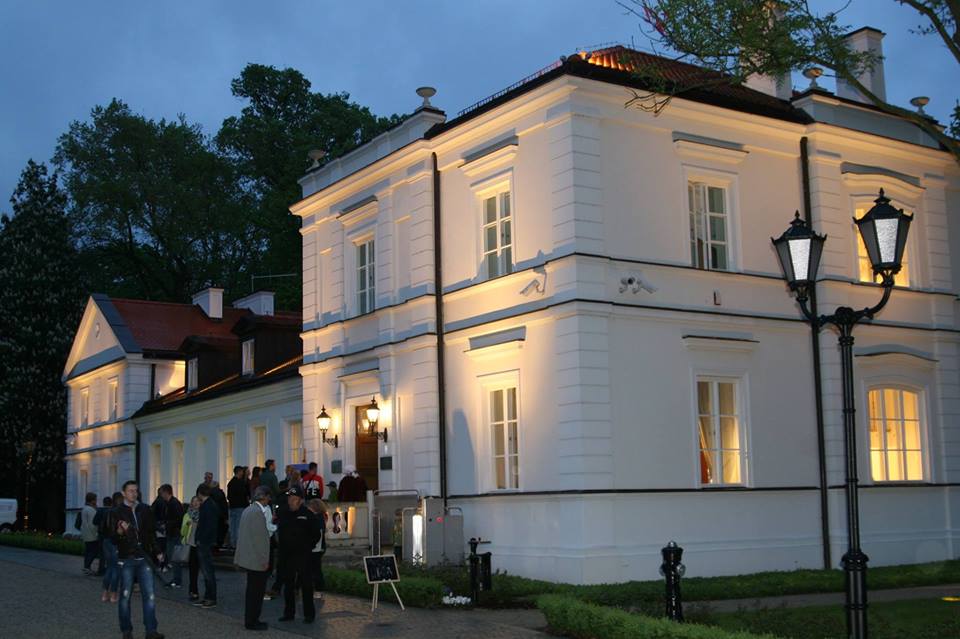 Despite the cloudy and rainy weather on the night of May 14, crowds flocked to the Casimir Pulaski Museum to celebrate the Long Night of Museums. The Museum was open to visitors from 4pm to 3am and attracted 1148 people who toured the Pulaski Manor. The Museum and Education Center hosted 702 visitors. Especially popular were, as always, the gowns and attire of the Museum's employees, which reminded guests of the times of Casimir Pulaski.